Welcome
Engaging Undergraduate Students In Ecological Investigations Using Large, Public Datasets -NCEAS Distributed Seminar
Also available in presentation mode…
Welcome to this NCEAS Distributed Seminar coordinated by the Ecological Society of America. We have been working together at the National Center for Ecological Analysis & Synthesis (NCEAS) to develop teaching activities that engage our students in ecological investigations using large, public data sets.
PI: Teresa Mourad (ESA)
co-PI: Wendy Gram (NEON), Bruce Grant (Widener University)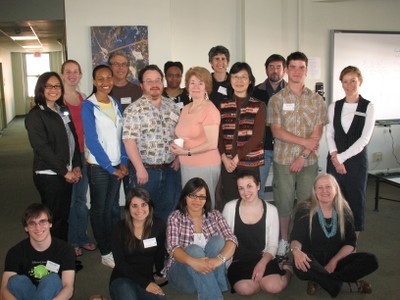 Public Resources Developed by our Group
Several peer-reviewed teaching modules developed by our participants are now published and in review at TIEE.
Tom Langen has developed materials on pedagogy with large-scale data with an annotated list of resources.
Document Actions